All Right
Or
All Wrong
And unto the angel of the church of the Laodiceans write; These things saith the Amen, the faithful and true witness, the beginning of the creation of God;
I know thy works, that thou art neither cold nor hot: I would thou wert cold or hot.
So then because thou art lukewarm, and neither cold nor hot, I will spue thee out of my mouth.
Because thou sayest, I am rich, and increased with goods, and have need of nothing; and knowest not that thou art wretched, and miserable, and poor, and blind, and naked:
I counsel thee to buy of me gold tried in the fire, that thou mayest be rich; and white raiment, that thou mayest be clothed, and that the shame of thy nakedness do not appear; and anoint thine eyes with eyesalve, that thou mayest see.
As many as I love, I rebuke and chasten: be zealous therefore, and repent.
Behold, I stand at the door, and knock: if any man hear my voice, and open the door, I will come in to him, and will sup with him, and he with me.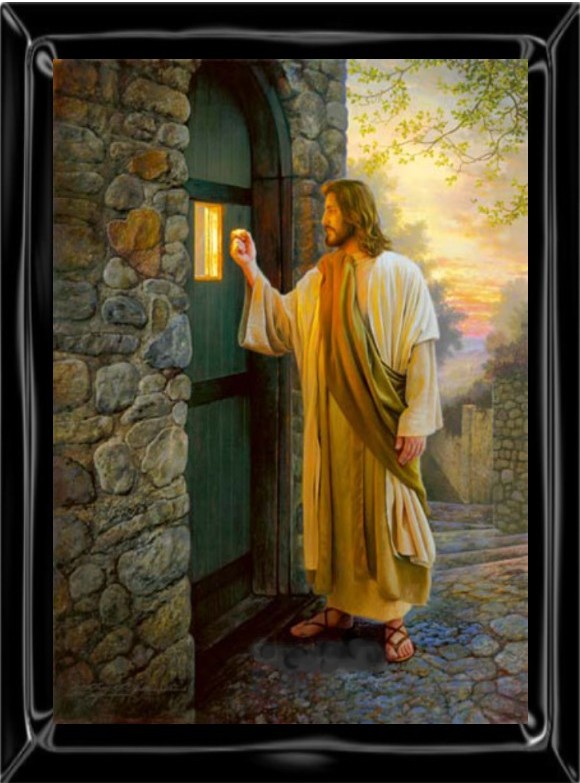 To him that overcometh will I grant to sit with me in my throne, even as I also overcame, and am set down with my Father in his throne.
Revelation 3:14-21
-------------------------------------------------
What greater deception can come upon human minds than a confidence that they are right, when they are all wrong? The message of the True Witness finds the people of God in a sad deception, yet honest in that deception.
They know not that their condition is deplorable in the sight of God. While those addressed are flattering themselves that they are in an exalted spiritual condition, the message of the True Witness breaks their security by the startling denunciation of their true situation of spiritual blindness, poverty, and wretchedness. The testimony, so cutting and severe, cannot be a mistake; for it is the True Witness who speaks, and his testimony must be correct.
It is difficult for those who feel secure in their attainments, who are believing themselves to be rich in spiritual knowledge, to receive the message which declares that they are deceived and in need of every spiritual grace. The unsanctified heart is deceitful above all things, and desperately wicked.
God leads his people on, step by step. The Christian life is a constant battle, and a march. There is no rest from the warfare. It is by constant, unceasing effort that we maintain the victory over the temptations of Satan. We are, as a people, triumphing in the clearness and strength of the truth. We are fully sustained in our positions by an overwhelming amount of plain scriptural testimony. But we are very much wanting in Bible humility, patience, faith, love, self-denial, watchfulness, and a spirit of sacrifice. We need to cultivate Bible holiness. Sin prevails among the people of God. The plain message of rebuke to the Laodiceans is not received. Many cling to their doubts and their darling sins, while they are so great a deception as to talk and feel that they are in need of nothing. They think the testimony of the Spirit of God in reproof is uncalled for, or that it does not mean them. Such are in the greatest need of the grace of God and spiritual discernment, that they may discover their deficiency in spiritual knowledge. They lack almost every essential qualification necessary to perfect Christian character. They have not a practical knowledge of Bible truth, which leads to lowliness of life, and a conformity of their will to the will of Christ. They are not living in obedience to all God's requirements.
It is not enough to merely profess to believe the truth. All the soldiers of the cross of Christ virtually obligate themselves to enter a crusade against the adversary of souls, to condemn wrong, and sustain righteousness. But the message of the True Witness reveals the fact that a terrible deception is upon our people, which makes it necessary to come to them with warnings, to break their spiritual slumber, and arouse them to decided action.
S. A. R. & S. H.
September 16,1873
-------------------------------------------------
Obedience to the law of God is sanctification. There are many who have erroneous ideas in regard to this work in the soul, but Jesus prayed that His disciples might be sanctified through the truth, and added, "Thy word is truth" (John 17:17). Sanctification is not an instantaneous but a progressive work, as obedience is continuous. Just as long as Satan urges his temptations upon us, the battle for self-conquest will have to be fought over and over again; but by obedience, the truth will sanctify the soul. Those who are loyal to the truth will, through the merits of Christ, overcome all weakness of character that has led them to be molded by every varying circumstance of life.
Faith and Works P 85