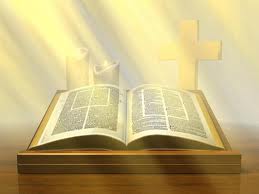 Exposing Sin
Let no man deceive you by any means: for that day shall not come, except there come a falling away first, and that man of sin be revealed, the son of perdition;
2 Thessalonians 2:3
-------------------------------------------------
Some people say, "Don't tell me about the bad things that are happening. I want to hear the good and positive things that are going on." But that is what the devil wants. He does not like his traps and snares to be exposed so he can keep deceiving and destroying people and making them think everything is just fine. But the Lord says to expose the wickedness of the man of sin.
-------------------------------------------------
And have no fellowship with the unfruitful works of darkness, but rather reprove them.
Ephesians 5:11
Them that sin rebuke before all, that others also may fear.
1 Timothy 5:20
Preach the word; be instant in season, out of season; reprove, rebuke, exhort with all longsuffering and doctrine.
2 Timothy 4:2
Take heed to yourselves: If thy brother trespass against thee, rebuke him; and if he repent, forgive him.
Luke 17:3
This witness is true. Wherefore rebuke them sharply, that they may be sound in the faith;
Titus 1:13
These things speak, and exhort, and rebuke with all authority. Let no man despise thee.
Titus 2:15
------------------------------------------------
As we near the close of time, there will be greater and still greater external parade of heathen power; heathen deities will manifest their signal power, and will exhibit themselves before the cities of the world; and this delineation has already begun to be fulfilled. By a variety of images the Lord Jesus represented to John the wicked character and seductive influence of those who have been distinguished for their persecution of God's people. All need wisdom carefully to search out the mystery of iniquity that figures so largely in the winding up of this earth's history. . . . In the very time in which we live, the Lord has called His people and has given them a message to bear. He has called them to expose the wickedness of the man of sin who has made the Sunday law a distinctive power, who has thought to change times and laws, and to oppress the people of God who stand firmly to honor Him by keeping the only true Sabbath, the Sabbath of creation. . . .
Maranatha P 140
-------------------------------------------------
The great privileges of the Christian have been opened before us. He who daily depends upon Christ will work out Christ in spirit, in words, in actions. He may be compelled to rebuke sin, to reprove, to exhort, to rebuke with all-suffering and doctrine. On special occasions his spirit may be stirred within him to expose sin and wickedness; but in it all he has the Spirit of Christ. It is a work that must be done. We may live a life of close connection with Jesus, of oneness with Christ. The mind should be kept in a prayerful frame, looking to Jesus moment by moment, asking at every step, "Is this the way of the Lord?" This is the way Enoch walked with God. We are to be learners of one another, and doers of the word of God.
S T
September 26, 1892