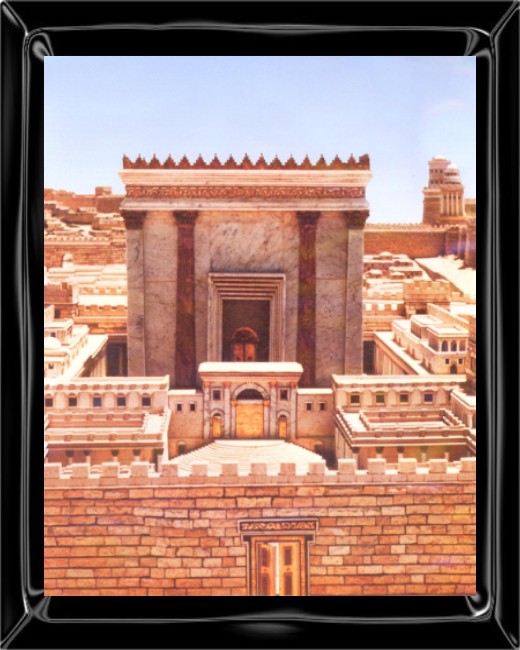 Why So Many
Churches?
There are numerous Christian churches claiming to be the true church. Most have a few of the same beliefs but offer different views on certain topics. So it is impossible for them all to be the true church. How do we know the right from the wrong?
Jesus says he has His gospel. There are only two roads to go on, the road to Jesus or the road to Satan.
-------------------------------------------------
For if he that cometh preacheth another Jesus, whom we have not preached, or if ye receive another spirit, which ye have not received, or another gospel, which ye have not accepted, ye might well bear with him.
2 Corinthians 11:4
-------------------------------------------------
But though we, or an angel from heaven, preach any other gospel unto you than that which we have preached unto you, let him be accursed.
Galatians 1:8
------------------------------------------------
The Lord Jesus came to this world to be our sacrifice and die in our place because we are all sentenced to death, "the wages of sin is death." He lived here to show us how we can be a follower of Him and escape the penalty of death. The example He gave was of simplicity and self-denial with hard work. This is to be the life of the true Christian. Our love to Him will be seen in our obedience to His every Word. It just does not work to be like the world and try to hold on to Jesus.
If ye love me, keep my commandments.
John 14:15
When a person is not happy with his pastor or church members and he wants to believe something else, he will start his new church and make his own creed. So now we have all these different churches.
The life of Christ on earth is in great contrast to the glories He left behind in heaven. Jesus came to share the lot of the poor and lonely in a very dark earth full of sin. This shows the worth of the forgiven sinner, rich or poor.
We are to have buildings to worship the Lord in and He expects them to be beautiful and clean. But when they are elaborately furnished with unnecessary trimmings and relics then the worshippers mind is led to think of the trimmings and things instead of God. Elaborate buildings and decorations are pleasing to the earthly mind but leaves an empty void in the heart that is yearning for the truth to fulfill this longing for something that is missing, a closer walk with Jesus.
Also the Word of God says.
Thou shalt have no other gods before me.
Exodus 20:3
When there are idols, statues, and icons to pray to where does Jesus fit in. He is the person we are to pray to. He is our advocate so we can have our prayers presented to the Father continually. There is never a moment we are without access to the Heavenly Sanctuary. What a marvelous blessing to commune with heaven. He is interested in every part of our life. And Jesus should be the center of all our activity.
Satan is causing all the confusion of so many churches. He wants man to do what he wants to do and not listen to the words of God and would have man believe that it doesn't matter how we live.
The Lord tells us who His true people are in Revelation.
-------------------------------------------------
And the dragon was wroth with the woman, and went to make war with the remnant of her seed, which keep the commandments of God, and have the testimony of Jesus Christ.
Revelation 12:17
And I fell at his feet to worship him. And he said unto me, See thou do it not: I am thy fellow servant, and of thy brethren that have the testimony of Jesus: worship God: for the testimony of Jesus is the spirit of prophecy.
Revelation 19:10
-------------------------------------------------
But the hour cometh, and now is, when the true worshippers shall worship the Father in spirit and in truth: for the Father seeketh such to worship him.
John 4:23
-------------------------------------------------
God has a church. It is not the great cathedral, neither is it the national establishment, neither is it the various denominations; it is the people who love God and keep His commandments. "Where two or three are gathered together in my name, there am I in the midst of them" (Matthew 18:20). Where Christ is even among the humble few, this is Christ's church, for the presence of the High and Holy One who inhabiteth eternity can alone constitute a church.
The Upward Look
P 315
We are to go to the Lord Jesus and confess our sins, not to a man on earth, for men cannot get rid of our sins as Jesus is the One Who died to save us. The Israelites brought their sacrifices to show their sorrow and acceptance of God's forgiveness. The priest is not the one who gets rid of the sins as such. He is only a symbol of Christ the burden bearer.